Academic libraries don't generally make the headlines, but one particular topic does tend to put them in the news: budget cuts.
A few recent examples:
As part of a long-term space plan designed to save the university over US$1 million annually, the anthropology and physics-astronomy libraries at UC Berkeley are slated to close by August 2024, with the mathematics statistics library shutting by August 2025. Services at other libraries are also set to be reduced.
In June West Virginia University Libraries announced that fiscal year 2024 will see its general operating expenses reduced by 30%. Spending on staffing will also be decreasing by 7%, with further reductions (likely an additional 3 to 5%) to be realized by attrition throughout the year, and spending on collections will be reduced by 8%.

The University of Guelph's five-year budget plan outlines the strategies the university is implementing to achieve a balanced budget — including a CA$2 million base budget reduction to the library, to be achieved by the end of fiscal year 2024-25.
See also
COVID-19 had an impact
Many of the budgetary woes that academic libraries will face this year and beyond have their roots in the early days of the COVID-19 pandemic, when in-person services at many university libraries were temporarily shut down.
In 2020, Ithaka S+R surveyed 638 library directors at academic institutions across the US, asking them questions about library leadership and decision-making, COVID-19 management, budget allocations and cuts, collections acquisitions and personnel changes.
Most reported having experienced budget cuts in the current academic year and expressed uncertainty about longer-term financial recovery. According to the survey's executive summary:
Seventy-five percent of directors have operated with reduced budgets, with most decreases thus far falling between one and nine percent for the 2020-2021 fiscal year. For the 20 percent of libraries where the year's budget had not been determined by the time of the survey, there are indications that directors have been subject to expenditure controls, needing to pause spending wherever possible. The majority of library directors remain uncertain about whether the library budget will recover after the pandemic.
Post-pandemic recovery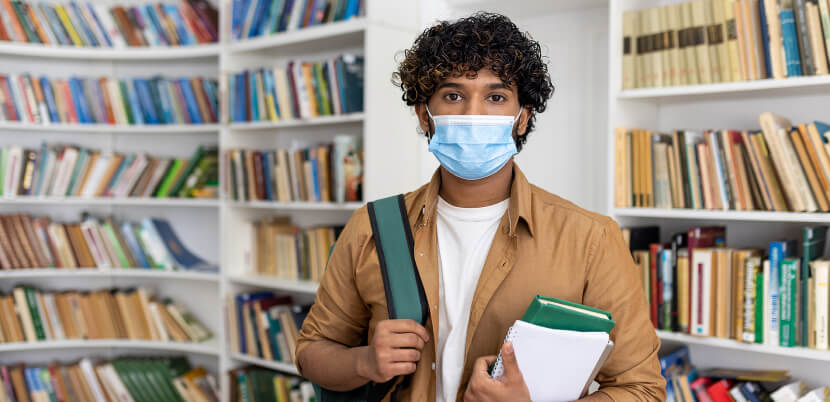 A few more key findings from the Ithaka S+R survey:
Pandemic-era personnel cuts most affected those working in physical library spaces, though over eight in 10 library directors view these spaces as crucial to their long-term mission.

Doctoral universities and public institutions tended to be most impacted by spending cuts, while private baccalaureate college libraries were least likely to experience cuts.

The majority of library directors remain uncertain about whether the library budget will recover from the impact of the pandemic.
In some cases, academic library budgets did indeed recover. For example, last August the provost of the University of North Carolina at Chapel Hill, J. Christopher Clemens, announced that Chancellor Kevin Guskiewicz had restored the US$3.7 million cut from the university libraries' funding starting in the fiscal year 2022 budget.
"This $3.7 million is recurring funding and will be recurring funding moving forward," Clemens wrote on the UNC Office of the Provost website.
Libraries at many higher-education institutions, however, continue to struggle with budget cuts.
Implications of reduced budgets
In an August 2022 commentary in Physics Today, Lisa Janicke Hinchliffe (a professor and coordinator for research and teaching professional development at the University of Illinois at Urbana–Champaign library) lays out a few of the implications that academic library budget cuts have for researchers, students and libraries themselves:
As a result of library collections budget cuts, researchers might spend more time seeking out access to articles and books that they need — for example, through interlibrary loan — which would take time away from other work and increase the time needed to complete a project. Students might need to pay for course materials that are no longer available through the library, which would add to the cost of their college education. And libraries might cancel scholarly society journal subscriptions, which would diminish support for scholarships, travel grants, and other programs funded by publishing revenues.
Embracing creative solutions
Navigating cuts to library budgets while maintaining quality services and resources is a challenge faced by many academic and research libraries. To meet this challenge, library directors must embrace creative solutions. Here are some strategies they can consider to continue offering valuable support to students, faculty and researchers:
Strategic prioritization
Identify core services and resources that have the highest impact on the academic community and prioritize funding for them. Focus financial resources on areas that directly align with the institution's mission and curriculum.
Negotiate license agreements
When negotiating with vendors and publishers, explore options for more flexible licensing agreements, such as consortium purchasing, shorter-term licenses, or pay-per-use models.
For more about licensing, interlibrary loan services and other related topics, see PressReader's recent blog post on eight key things librarians need to know about copyright law.
Digital transformation
Shift towards digital resources whenever possible. Promote the use of open educational resources (OER) that are freely available online. In some cases, these resources can replace traditional textbooks and reduce the need for expensive subscriptions. Moreover, eBooks, online journals and digital archives can often be more cost-effective than their physical counterparts.
One resource for the university library to consider is PressReader, which can provide users with access to more than 7,000 high-quality publications from around the world, covering topics that range from business, science and technology to art and design. Because PressReader offers content from more than 120 countries in dozens of different languages, it allows students and faculty from all over the globe to stay connected to what's happening locally and back home. 
It also eliminates the need to factor dozens or even hundreds of individual print subscriptions into the library's budget.
Data-driven decision-making
Use data analytics to understand usage patterns and preferences. This can help libraries with limited collections budgets to make informed decisions about which resources to retain, renew or cancel based on their actual value to users.
PressReader Analytics, for example, is a tool that can deliver powerful insights into how users are utilizing the platform. Because PressReader can provide stats on app usage, including which newspapers and magazines visitors are reading from what categories, you will be able to gauge which topics interest library users the most.
It's worth noting, however, that PressReader does not collect personal information on individual users, which means that readers can rest assured that their privacy is being respected. (Please read our recent blog post on data privacy in libraries for a more in-depth look at this subject.)
User training and outreach
Provide training to users on how to effectively search and use library resources. When users can access services and use resources more efficiently, it can lead to better resource utilization.
Actively promote library resources through workshops, webinars, and awareness campaigns to ensure that users are aware of the valuable materials available to them.
As we have already noted, libraries that offer PressReader are able to provide patrons with access to thousands of high-quality publications from around the world — but the easy-to-use digital platform is more than just a way to give users access to third-party newspapers and magazines.
Many libraries use PressReader's Self-Pub feature to share their own content. Digitize and upload your own newsletters, announcements, and other publications to the front page of PressReader to further engage with library users by providing them with information about the resources available to them, online and at the library's physical locations.
Don't overlook the role of the librarian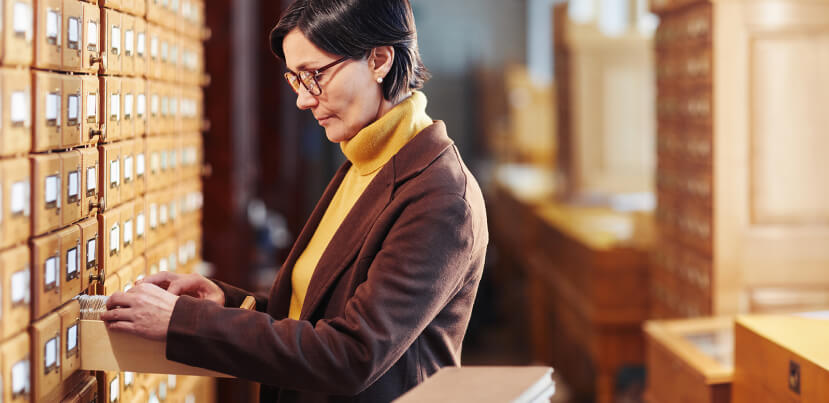 The fundamental role of academic and research libraries, of course, is to connect users with the content they are looking for. That has not changed, but technology has transformed the way that people access that content. Digital resources do much to connect library users to the research materials, trusted sources and entertainment they need.
It's the university librarian, though, who, through bridging people and technology, can open a window onto a world of information.
In 2020, during the early days of the COVID-19 pandemic, PressReader spoke with Mack Zalin, the Librarian for Modern Languages and Literatures & Comparative Thought and Literature in the Sheridan Libraries at Johns Hopkins University.
He told us:
Just because you cannot find a resource doesn't mean it doesn't exist. It comes down to not only knowing the technology, but knowing the field, and being aware of the resources that we as librarians have at our disposal. It also comes down to just trying to figure out what exactly it is that patrons need. They may think they know, but ultimately as librarians we have to determine what is required.
Transparency is key
In times of budget cuts that affect library services, it's important that library leaders communicate openly and honestly with the academic and campus community.
Transparency about budget challenges and the steps being taken to address them can help build understanding and support for necessary changes.